CBD COMPATIBLE COFFEE PODS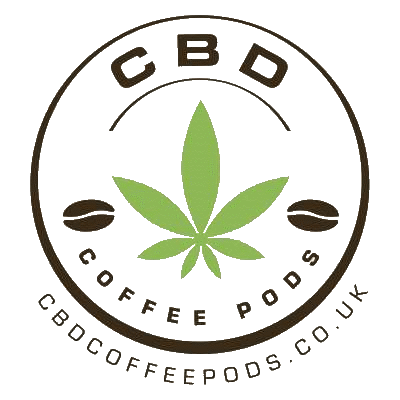 We are excited to introduce new and great tasting CBD infused coffee.
Using our proprietary method, we infuse the CBD in such a way that it preserves the delicate flavours of our Artisan roasted coffee beans while remaining highly effective and tasty.
We use CBD Isolate in our Nespresso, and A Modo Mio compatible capsules, and Ground Decarboxylated Cannabis sativa L. biomass in our Individual Drip Filter Coffee Bags.
If coffee is part of your daily routine, consider trying just about the UK's best CBD infused coffee in Nespresso compatible capsules, Lavazza A Modo Mio compatible coffee capsules, or in our individual Drip Filter Coffee Bags for when you only have a kettle to hand, to bring a little wellbeing to your day.
Our range of CBD infused coffees include our Colombian Supreme, a medium roasted coffee, with beautiful notes of sweet tangerine, raw sugar, and roasted walnuts, to our Award Winning Somerset Roast, Its defining flavour profile includes a brown-sugary sweetness, citrusy notes and apricot-like fruity flavours.
Our coffee has been infused to ensure the flavour of the CBD doesn't overpower the delicate coffee flavours.
These are truly exceptional coffees that are CBD infused with THC-Free Cannabidiol Isolate.
The Broad Spectrum CBD Cannabidiol isolate used is the key ingredient for some of the industry's most recognized products, with greater than 98% potency,
the CBD isolate is extracted in a highly controlled environment and processed to guarantee industry-leading purity and consistency, and then infused in our coffees for your enjoyment.
CBD ISOLATE COFFEE
While caffeine and cannabidiol aren't necessarily an intuitive combination, studies show there are a number of health benefits when the two are infused together, a number of consumers report positive effects of CBD-infused coffee ranging from reduced anxiety, pain relief, to even combating insomnia.
CBD isolate is a type of CBD supplement that provides the compound CBD at its most pure.
CBD isolate begins as hemp-derived CBD oil. It's an all-natural cannabinoid found in cannabis plants, including hemp.
CBD can be extracted from the plant's stalks, and seeds. Then, all of the plant's natural compounds except for CBD are removed, leaving CBD as a pure crystalline.
It comes in the form of a fine white powder containing 98% CBD.
Broad Spectrum CBD crystalline isolate is an all-natural product, refined from the same all natural hemp cannabidiol oil.CBD isolate has many advantages over Full-Spectrum Oli as it contains NO THC or Tetrahydrocannabinol, the intoxicating compound associated with marijuana, as the purification process that produces the CBD isolate removes all THC and is certified as 0% THC.